Bell Sharpe is living her dream life in Hawaii. Until she gets stuck in a time loop. At midnight she relives New Year's Eve over and over again, dealing with work and personal disasters that she can't stop no matter how hard she tries.
The only person who believes Bell is stuck in time is professional surfer Lola Winston-Jones. With a sci-fi book in one hand and a cocktail in the other Lola helps Bell in every loop as they try to figure out how Bell can escape her own personal Groundhog Day.
As she gets to know Lola more, Bell is determined to break the loop and find out what her future may hold, and if Lola and her flirty smile can be a part of it.

Carly Branning has gotten used to cleaning up the messes of Hollywood legend Cybil Caron and her lovable but scandal-prone family. But she's never worked with Tess, the eldest Caron sibling who is not like the rest; she's a science nerd whose work is poised to revolutionize the world. She also looks great in a tux, much to Carly's consternation.
When Carly is ordered to work with Tess on a campaign for a prestigious scientific award they disagree about almost everything. But as Carly and Tess spend time together both in and out of the lab Carly realizes that Tess has a heart just as big as her brain.
Falling in love with the boss's daughter is probably a bad idea. Even if she's sexy, sweet, and makes a perfect lasagna.

Molly and Hannah get along great and seem like the perfect match. Except that they've never met in person. After months of flirting online they agree to finally meet at the Washington, D.C. Pride Festival. With Molly nervously excited and Hannah deciding to play it cool, they prepare themselves for a day of fun, and maybe, romance.
However, plans get turned upside down by interfering friends, rude roommates, unexpected exes, and plenty of misunderstandings. They might even miss the big concert headlined by their singer.
Faced with mounting obstacles and their own insecurities can Molly and Hannah salvage their day? Or will their budding relationship end before it even got the chance to properly start?
The Say Yes Series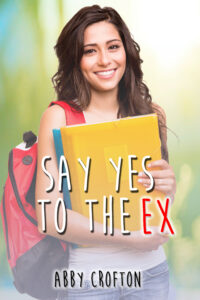 #3 in the Say Yes series
Alice isn't ready for a second chance at love – too bad it's happening anyway!

Alice Chen spent the better part of a year getting over her girlfriend moving thousands of miles away and becoming her ex-girlfriend. She's got a plan for her senior year of college: school, work, friends and family. What she didn't plan for was Sabrina coming back. She's not ready when all the old feelings between them return and throw her life completely into chaos in the process.
Alice is torn between the good memories of their relationship and the bad ones of their breakup. With her friends and family maybe too eager to help, she has to figure out if she can risk her heart with Sabrina again or if she's safer, if lonelier, without her.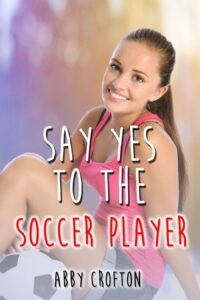 #2 in the Say Yes series
Settling into college is easy, settling into a relationship is another story!
Jenny Jeffries loves her first year of college: the late nights in the dorms, the parties, and the freedom that comes with being away from home for the first time. The girls who flirt with her are nice too, except she can't work up the courage to actually talk to any of them. Just standing next to an attractive female causes Jenny's brain to shut down, which means that she's still single.
When Beth Kirkland, the star forward for the university's women's soccer team, uses the same drive she has on the soccer field to get Jenny's attention, Jenny turns to her friends for help. She gets advice from her best friend, who is in a committed relationship with Jenny's one-time worst enemy, and another friend looking for the perfect guy among a sea of lesbians. She gets lots of advice, some better than others.
Has Jenny finally found the relationship she's always been looking for? Or will forces outside of their control end their romance before it can even begin?
#1.5 in the Say Yes series
A collection of four short stories that take place during the two-week time jump between chapters 12 and 13 of "Say Yes to the Cheerleader."
Kate Monroe is excited about the beginning of a new relationship. When she and Haley Suarez go on dates ranging from disastrous to romantic she finds out that even if the best plans go horribly wrong it's not so bad with a cute girl by her side.
#1 in the Say Yes series
Coming out was easy compared to trying to talk to your crush. Especially if it turns out that she likes you back.
High school senior Haley Suarez is relieved to be out of the closet. But when just a couple of weeks before graduation beautiful cheerleader Kate Monroe starts to talk to her, and maybe even flirt with her, she isn't sure what to do. Kate has been her crush for years but is way out of Haley's league. What could perfect Kate see in average in every way Haley? Plus, wasn't Kate straight?
The more Haley gets to know Kate, the more she sees beyond the perfect cheerleader everyone else knows. If she wants to be with Kate then she's going to have to stop worrying about what other people might say or think. But that's easier said than done.